Male Escorts London Interview with Former London Male Escort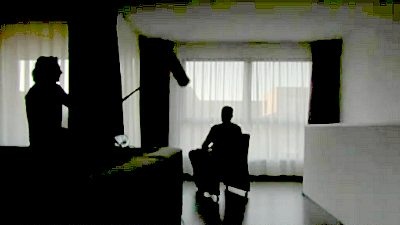 Male Escorts London interview with former London Male Escort Steve who answers the most frequently asked questions about being a male escort in London. Click on the images below to watch each of the video segments.
Originally from England he had been living and working in Brisbane Australia for a number of years and in 2011 he returned home to England for an extended holiday. Unforeseen expenses depleted his savings leaving no money for his return trip to Australia. This become the catalyst for his entry into a career as a London Male Escort with one goal in mind, to earn enough money to pay for his return trip back to Australia.
Steve had such a good experience as a male escort in London that upon his return to Australia he decided to continue with his male escorting career and uploaded his profile and photos to Brisbane Male Escorts website. In August 2013 he was selected from the website by a popular commercial breakfast radio station to appear on its "Finding Mr Right for Christie" a 30 something attractive single who was having trouble finding a suitable partner. The radio station organized a blind dinner date for the pair and forgot to mention to Christie that Steve was in fact a paid male escort. See full details at 97.3FM Finding Mr Right
With Steve's experience and willingness to speak to the media, he became the obvious choice to answer all the questions being constantly asked by male escorts, potential clients and media alike. In October 2013 we sat current Brisbane Male Escort / former Male Escort in London Steve down in front of a camera, brought in a newspaper reporter, a small interested audience and got them to ask all the questions they most wanted answer to.Read the full Newspaper Article.